Our Newly Disabled Soldiers Need Your Help:
Due to new legislation effective 2006,  our soldiers are forced to take the Canadian government to court seeking equal disability benefits compared to other worker compensation programs.  Although the law firms Sorochan Law and Miller Thomson have waived their professional fees to represent these soldiers, there will be disbursement costs associated to this action – initially $100,000.00. These costs are not covered by the law firms.  The Equitas Society* was formed to find funding for these disbursement costs on behalf of our soldiers who are in this legal battle over proper compensation for their serious injuries.  Disbursement costs are, for example, medical reports, functional capacity evaluations, court fees or any law firm office expenses such as photocopying and faxing.
Therefore, we need your support. We need to fully fund the disbursement costs for these disabled soldiers so the legal action doesn't have to be dropped due to the lack of support from Canadians.
NOTE: Due to the nature of the Equitas Societys work, supporting a legal action, we are not allowed to give a tax deductible receipt. An administrative receipt is available upon request.
Donate and Receive a T-shirt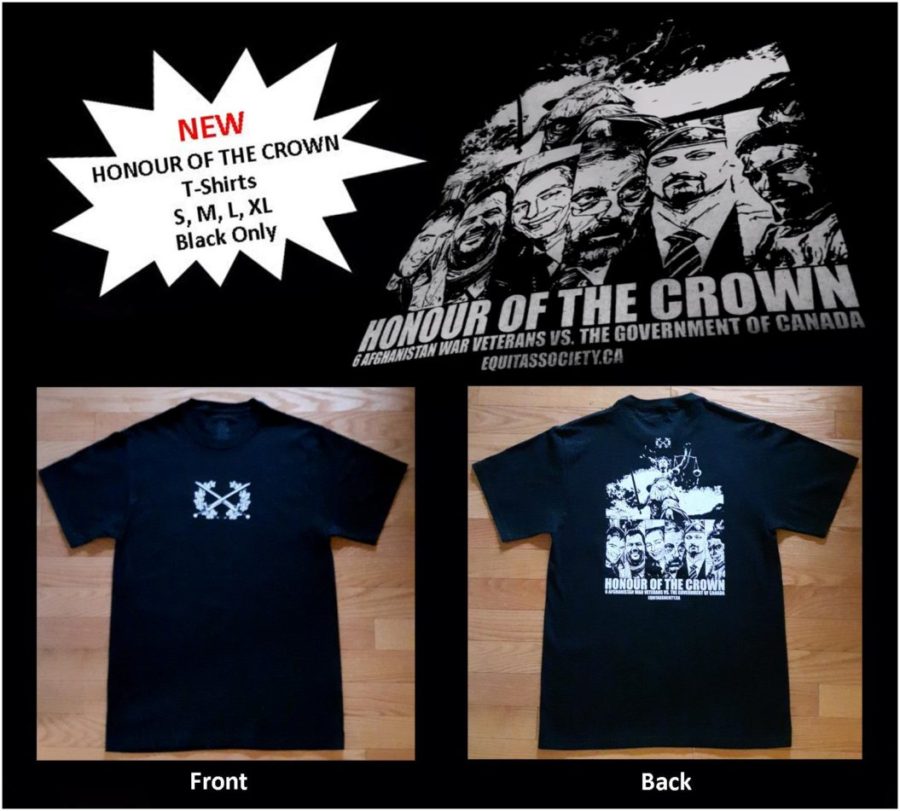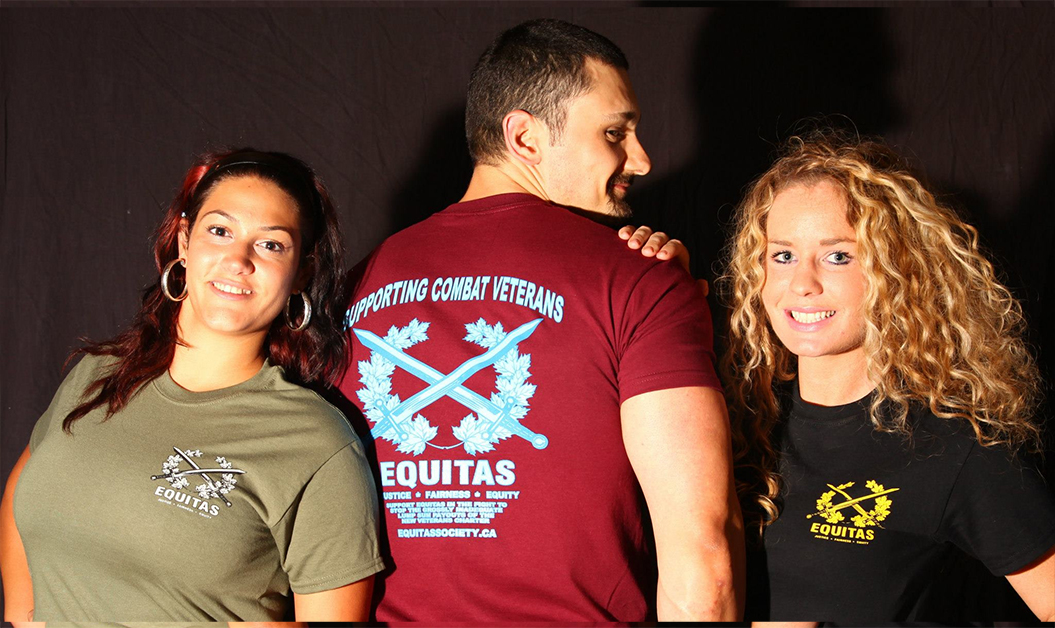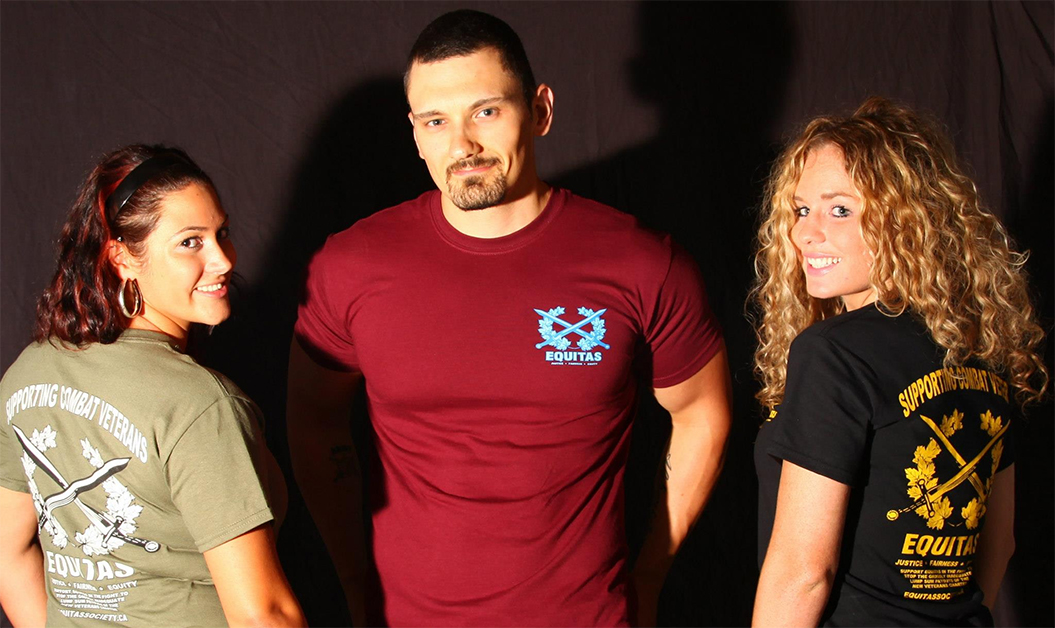 This is Lia Pia, Kevin Berry, and Carling Lauren Jackson in our Equitas t-shirt.
If you would like a t-shirt too please donate a minimum of $35, and email heather@equitassociety.ca your mailing address and which size and colour you would like. It comes in small, medium, large and XL. And three colours, maroon, green and black.  Click on PayPal to be taken to the donation page.
If you would like to donate via e-Transfer please send your e-Transfer to heather@equitassociety.ca